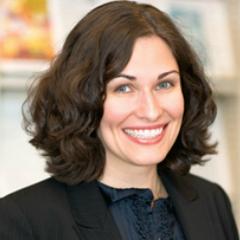 Visiting Professor Rebecca Kysar was quoted in a Tax Analysts article about the tax reform bill.
The Trump tax cuts are zipping through Congress at the legislative version of light speed. House Republicans unveiled their plan for overhauling America's tax code on November 2; they passed it two weeks later. The Senate GOP revealed its (actual) tax bill last Tuesday; Mitch McConnell plans to vote it out of the upper chamber the week after Thanksgiving.

…

Both the Senate and House bills would move the United States in the direction of the European "territorial" system: Under the House bill, American companies would pay a mere 10 percent rate on the income of their high-profit foreign subsidiaries; under the Senate version, they would pay 12.5 percent on profits derived from intangible assets (i.e. intellectual property). Republicans have framed this as an "America First" policy — one that eliminates a source of competitive disadvantage for U.S. companies.

But if this quasi-territorial system looks protectionist from the standpoint of owners, it appears to be the worst kind of globalist from the perspective of workers. After all, if American companies need to pay a 20 percent tax rate on domestic earnings — but far less on those of their overseas affiliates — then the incentive to shift investment and earnings into foreign operations becomes even greater. As Rebecca M. Kysar, a professor of tax law at Fordham University, explains:

Faced with a 20 percent rate at home and a 12.5 percent (or less) effective rate on income earned abroad, companies would still be encouraged to move jobs and profits offshore … Other dynamics worsen the shifting problem. Because of the mechanics of the formula for calculating the minimum tax, the tax can be reduced by moving assets overseas … So, rather than paying 20 percent or even 12.5 percent on income earned in the United States, companies will move investment offshore to a tax haven until the global foreign tax rate is blended down to the minimum rate, avoiding paying American taxes altogether. In other words, the United States loses out on revenues and investment.