This semester, members of Fordham Law School's Stein Scholars Program have utilized the legal tools and knowledge they obtained participating in domestic and international externships this summer to excel in the classroom, on trial advocacy teams, and in study abroad programs. Steins promoted the public good and advanced their legal aptitude over the summer in a variety of fields, including women's rights, LGBT housing issues, and labor and immigration law.
Stein Scholars, a student-driven academic and service program, encourages students to maintain their commitment to, and prepares them for, the practice of law in service to the public through specialized academic requirements, summer externships, interaction with practitioners and academics, and opportunities to engage in community service.
Below is a sampling of what some of the Stein Scholars did this summer.
DeAnna Baumle – ACLU Women's Rights Project
The ACLU's public profile, bolstered by its role in fighting President Trump's travel ban, reached unprecedented heights while DeAnna Baumle externed with the almost 100-year-old nonprofit this summer. The import of the ACLU's work, particularly on behalf of women, is nothing new, however. Baumle experienced this firsthand in her work with the Women's Rights Project and while attending the Human Rights Watch Film Festival in June.
This summer, Baumle worked on sex discrimination cases arising under the Constitution and Title VII and charted legislation on family leave and workplace protections for women. Baumle discovered during her externship that she enjoyed impact and appellate litigation, in particular developing case theory, researching past laws, and figuring out how to push the court to expand protections for various rights. She has continued honing the skills she developed over the summer in her Constitutional Torts class this semester, she said.
Baumle listed among her summer's highlights attending the documentary premiere of Home Truth about the Supreme Court case Town of Castle Rock v. Gonzales. The case's namesake, Jessica Lenahan (formerly Gonzales), sued the town and its police department for failing to enforce a restraining order against her estranged husband in the hours before the man murdered Lenahan's three daughters. The ACLU later represented Lenahan when she appealed the decision to the Inter-American Commission on Human Rights in the landmark case Jessica Lenahan (Gonzales) v. U.S.A.
"It was really inspiring to meet the women who brought the case and other activists in the domestic violence field," said Baumle, who is in Fordham's four-year M.S.W./J.D. dual degree program. She received her Master of Social Work in May.
Frank Kearl – ProDESC in Mexico City
A trial by fire in Mexico City. The words sound novel, but in Frank Kearl's case, they describe his summer working on international labor law in Mexico, while learning about the country and Mexican legal system, as well as achieving Spanish language fluency, in a condensed period.
Kearl's externship with ProDESC, an NGO dedicated to defending and promoting economic, social, and cultural rights, illustrated in real-world terms what he had previously learned in Professor James Brudney's labor law classes: that laws alone don't make large problems disappear. There must be activism, such as ProDESC's work in the United States obtaining workers' visas.
This fall, Kearl has both had the opportunity to build upon his work with ProDESC (via his participation in Professor Elizabeth Cooper's Legislation and Policy Advocacy Clinic) and to rethink how his work challenged stock narratives about systems of power (via a Critical Race Theory course he is taking).
"My time in Mexico City gave me another window into what poverty in the U.S. can look like," Kearl said. "I'm much more aware of the harsh realities of being poor in America, and how much this is compounded by being a person of color and a person who doesn't have immigration status here."
Kearl's ideal career course would involve workers' rights and labor organizing at the intersection of immigrant justice, he said. His work in Mexico City will continue to inform his thinking about organizing workers across industries and borders.
"It's wrong to think that migrant Mexican workers and blue-collar American workers are not in alignment," Kearl observed, noting that it's vital to build effective coalitions that stretch across those lines.
Rachel Manning – NYS Dept. of Environmental Conservation
Air. Water. Wetlands. Superfund sites. You name the environmental division and Rachel Manning worked on enforcing New York State's laws there this summer. Her externship's broad scope, working with different divisions within the general counsel, helped her identify areas of environmental law that might interest her in the future, she said.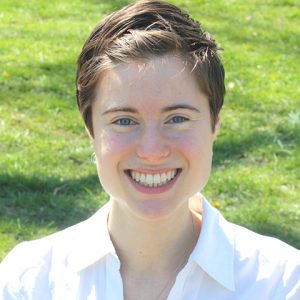 Manning praised the NYS Department of Environmental Conservation for making her summer externship an experiential one, complete with a variety of field trips and hands-on activities to canals and creeks, a wastewater treatment plant, and a recycling plant. These trips provided networking opportunities with EPA interns and "made the work more tangible than sitting in an office," Manning said.
This semester, Manning is taking Land Use and Environmental Dealmaking courses that touch on many of the areas she encountered over the summer, as well as additional issues she tackled during her fall internship at the EPA Region 2 in the Superfund branch. Her recent EPA experience narrows her focus to enforcing the Comprehensive Environmental Response, Compensation, and Liability Act (CERCLA), which addresses hazardous waste contamination.
"I really like the idea of holding people accountable for environmental disasters that potentially impact large numbers of people, and in many cases impact low-income, minority communities," said Manning, who will hone her litigation skills during her internship next spring with the New York City Law Department's Environmental Division.
Isedua Oribhabor – Ella Baker Fellowship at Center for Constitutional Rights
Isedua Oribhabor's "dream-come-true moment" walking into work for the first time at the Center for Constitutional Rights, an organization she eyed for years, proved even better than she imagined. She marveled at the incredible diversity assembled in the room, both in terms of people hired and their individual perspectives; she eagerly listened as they expressed their wide-ranging legal passions. Her subsequent hands-on legal training only sweetened the experience.
Oribhabor addressed briefs and memos on ongoing domestic and international civil rights litigation, including most prominently those related to Palestinian rights. She also investigated how growing corporate interest in politics negatively impacts democracy in such areas as education and criminal justice, looking into which corporations fund the politicians most vocal on these issues.
Working with the CCR emphasized how important it is for a lawyer to have varied experiences, Oribhabor said. The business world insight she gained this summer combined with her public interest and human rights knowledge would make her a better civil rights litigator, she noted.
Oribhabor completed her Fordham requirements during her second year and is now pursuing her LL.M. in international and European business law at the Universidad Pontificia Comillas, as part of Fordham's double degree program. Her CCR internship provided her a clearer perspective on what she hopes to gain from her classes this semester and her future career.
"I had a great experience this summer being in the same space with civil rights lawyers whom I would like to work with over the next 10 to 15 years," Oribhabor said.
Johanna Sanders – Brooklyn Legal Services, LGBTQ/HIV Advocacy Project
This summer, Johanna Sanders not only witnessed firsthand the impact a lawyer can have on her client outside a law school setting but also delivered this tangible service herself. During a social security disability hearing before an administrative law judge Sanders asked her client the questions that formed the basis of his case. This important moment in her client's life—and her legal education—resulted from meetings with her client, research about what questions were asked in the past, additional preparation on how to ask the questions, and ultimately her writing of the scripted questions.
"It's easy to read older cases about a slip and fall and feel disconnected from the specific client, but when you're doing direct services work dealing with individuals, they're no longer just abstract people," Sanders said. These real-world consequences could be seen, she added, via Brooklyn Legal Services' work for members of the LGBTQ/HIV community, some of whom were at great risk of eviction. "Some of our HIV community is extremely vulnerable and it's up to us to represent them and make sure their interests are represented," she explained.
This fall, Sanders competed as a member of the Brendan Moore Trial Advocacy Competition Team. She noted that her proximity to lawyers advocating for clients over the summer laid the foundation for her work with the team.
Sanders also was excited to be a part of a unionized legal services organization this summer. She felt it deeply impacted the office culture and bettered the quality of life for all the employees, even the interns. The attorneys in her office earned a living doing fulfilling work that provided them a healthy work/life balance.
"Being in a union means having your voice heard," she said. "It means a commitment to creating an environment where the sustainability of the work is also a priority. It was wonderful to be a part of an organization that held that commitment."