Fordham Law Forward will allow the Law School to reach new frontiers.
Fordham Law recently approved Fordham Law Forward, a strategic plan document that will carry the Law School's vibrancy forward in a changing world. The plan comprises six strategic objectives, each one key to the Law School's continued success. Here one faculty member and one alumnus talk about the importance of each of the objectives.
---
Anticipating the demands of a changing legal profession
Fordham Law School will respond to changes in legal practice with new tools that emphasize a holistic learning experience, communication, and collaboration so that students can be effective professionals from the day they start their careers.
In June 2016, Dean Diller convened a working group of faculty and administrators to create a program on professional excellence that would work on expanding the range of professional competencies our students are
exposed to during their educational journey. Fordham graduates are already known for their intellectual strength and tenacity, but there is a growing body of research that highlights a lawyer's need to possess competencies not traditionally the focus of legal education. For example, in 2016, the Institute for the Advancement of the American Legal System released survey results from over 24,000 lawyers across the country that included a ranking of the 10 "most urgent" foundations lawyers need when they begin their careers. Characteristics including integrity, strong work ethic, resilience, attention to detail, respect for others, diligence, and trustworthiness were among the top 10. We have already begun to redouble our efforts to emphasize the importance of these characteristics throughout the curriculum.
Beyond these "urgent" foundations, we will focus on enhancing existing courses and creating new ones that focus on 21st-century skills including emotional intelligence, cultural competence, leadership, teamwork, and project management, to name a few. Indeed, the working group spent the past year aligning the introductory and advanced skills taught in two of our core simulation-based courses— first-year Legal Research and Writing and upper-level Fundamental Lawyering Skills. With the redesign of these two courses, we made the pedagogical connections more explicit so that students will be able to strengthen their interviewing, counseling, and negotiation skills taught in these courses. Our creation of a winter term to be piloted next year will provide a significant vehicle for offering intensive skills courses that cover topics including coding for lawyers and emotional intelligence. The working group will continue to push our curriculum forward with innovations that ensure our students are primed to assume the responsibilities of practice on Day 1.

– Leah Hill, Associate Dean for Experiential Education; Clinical Associate Professor of Law 
Law schools are facing a shifting landscape with new challenges ahead. Larger global firms are fighting for increasingly commoditized work, while highly prized, more complex work is being concentrated in a smaller number of firms. Law schools have to understand that new dynamic and adapt to it or else their graduates will not be as attractive to the industry. In an increasingly competitive marketplace, Willkie Farr is responding by continuing to focus on value and result-driven services to our clients. We strive to hire professionals who are tech savvy and business oriented. We see strong students from Fordham, and they tend to do well here. Fordham focuses its education on practical implications of work that most lawyers are going to be doing. For the past several years, I have been working with a group of randomly selected summer associates and having them work on a specific project for the summer. These projects do not require particular legal expertise but instead leverage the students' inherent intelligence and teamwork. In 10 short weeks those students have become experts on a complex subject. They spent time adding value for our clients while broadening their exposure to real-world corporate work. Those interns, at least a couple of whom are Fordham grads, work here now.
– Gordon Caplan '91, Co-Chairman, Willkie Farr & Gallagher 
---
Fostering a diverse and inclusive community
To address increasing globalization, Fordham is as committed as ever to training lawyers who represent diverse constituencies and to making a legal education accessible to those who have been historically underrepresented.
The nation is grappling with issues of race and inequality. Lawyers have historically played a critical role in
advancing racial justice. As a law school, we have to pay attention to those efforts and work to prepare students who can participate and become leaders on these issues. Part of the effort in developing a diverse community includes admitting a broadly diverse group of students. The second part is creative financial aid strategies that will be attractive to students who are underrepresented in various ways. Nitza Escalara, dean of diversity initiatives, has been charged with developing and supporting pipeline programs for underrepresented students.Joseph McShane, S.J., president of Fordham University, and University Provost Stephen Friedman have really supported the efforts of the Center on Race, Law and Justice. I think it's one of the most exciting things that has happened at the University, and we've only been operating for a year. We offered a number of programs and panels with lawyers who are actively involved in civil rights work and co-sponsored an event on educational equities with the Feerick Center for Social Justice. Fordham has made efforts to nurture and support a diverse group of alumni, ensuring that Fordham lawyers both reflect the world and are engaged in the world on a global stage to support clients and initiatives that address and reflect diversity. When our student and alumni go out in the world, they are able to advance our mission of service to others.
– Robin Lenhardt, Professor of Law; Faculty Director, Center on Race, Law and Justice 
I am proud that my alma mater is at the forefront of efforts to create a more diverse legal industry by highlighting the importance of diversity. At Goldman Sachs, fostering a diverse and inclusive environment is embedded in our identity as a firm. We think about diversity as our opportunity to provide and foster an environment where different perspectives are valued, where people can challenge conventional thinking, and, most importantly, where everyone can reach their full potential.
Diversity is particularly important in client service industries such as finance and legal, as these organizations are at their best when their workforces reflect the diversity of the communities in which they operate. The decisions we make and advice we provide to our clients have to be comprehensive. A diverse and inclusive environment allows people to bring an idea forward that might be out of the box; innovation is a big part of what we offer our clients.
Finance and law are fields that have broad-reaching impact on society. Therefore, it is very important to have a broad set of perspectives and people who can challenge the status quo in order to move our society forward. These are also professions associated with excellence, and for them to be truly excellent, people from all backgrounds must be represented and a part of them.
– Anilu Vazquez-Ubarri '02, Managing Director, Chief Diversity Officer, Global Head of Talent, Goldman Sachs
---
Increasing our scholarship impact
Fordham Law School will continue to seek, support, and promote world-class scholars and scholarship in and outside the classroom.
My scholarship has been a contrarian take on what drives prison growth in this country. It's the one question I've
been asking for 10 years, and Fordham has always made sure I have all the resources I need to do what I'm doing. I've always felt incredibly supported; the School has always encouraged faculty to work in areas that are nontraditional, and they know that.
The work I've been doing has been shaping the way we discuss criminal justice reform and how policies and regulations are written. I recently wrote a book on what drives prison growth, Locked In: The True Causes of Mass Incarceration and How to Achieve Real Reform, and it was apparently being read and debated by those involved in passing a set of landmark reforms in Louisiana—the nation's most punitive state—this past year.
Scholarly impact is obviously important for shaping policy, but it is also matters greatly to the School's teaching mission. When faculty are doing cutting-edge research, it makes what they teach much more relevant to the students, and it ensures that your students are as current as you are. Faculty here are writing papers that are being cited by the U.S. Supreme Court. We're playing a role in how laws are written and interpreted. And that benefits the public and our students alike.
As someone who works in a specialized area, I've felt nothing but support and encouragement from the administration. Faculty here really experience that in a practical way.
– John Pfaff, Professor of Law
As a litigator, I have found my Fordham education to be helpful because Fordham focused on practical legal education and coming to careful and appropriate results. My legal education was more hands-on than scholarly, and as a practicing attorney, I am interested in arguments that courts can apply in my cases.
But scholarly arguments do have their place. For example, for the past decade, plaintiffs' law firms have led suits challenging most public company mergers valued at over $100 million, alleging that the officers and directors of the company that was being acquired violated their fiduciary duties to their shareholders. These cases were brought because plaintiffs' lawyers developed a strike-suit industry, which only benefitted the plaintiffs' lawyers. Many companies settled these suits, and a few companies fought these suits one at a time, but it was difficult to challenge the overall practice.
This problem of proliferating strike suits was addressed on a systemic level by Professor Sean Griffith and Fordham Law. Griffith and Fordham took a different approach, arguing that if the courts are willing to permit these suits to go forward, then plaintiffs' lawyers need to do more than obtain a settlement that only benefits themselves. Griffith's and Fordham's approach ultimately led to a substantial change in the law, with courts now casting a skeptical eye on these strike suits.
I litigated more than a dozen strike suits, but the strike-suit industry continued to grow until Griffith and the Fordham team got involved in a small number, and they changed the law. That's scholarly impact.
– James C. Maroulis '94, Managing Counsel, Oracle 
---
Deepening our commitment to service
Fordham Law School's centers and institutes have always been in the service of others. The School will strengthen its efforts to train lawyers to address social problems and other challenges facing the world today.
Fordham students can now choose among a deep and varied array of opportunities to serve others through our
clinics, centers, institutes, and in placements across our area, which is the biggest legal community in the world. An important challenge going forward is coordinating our programs and thinking about how they relate to each other and can form a whole for our students.
For example, students interested in social justice work have the wonderful challenge of navigating varied academic offerings in doctrinal, simulation, clinical, and field placement classes. They may also think about how to take advantage of the tremendous opportunities in the Stein, Feerick, and Leitner centers, to name just a few. At this moment, we must think again about how the pieces can best fit together and how to serve students to best advance their goals and careers.
We also recognize the very practical problem of financing a legal education and the impact on career choices. There are a lot of moving parts to strengthening our commitment to public service. Reducing the burden of loans is an important piece of the puzzle.
Good law schools teach people the law. Great law schools help students become professionals who affect the law. One of the distinctive ways Fordham lawyers make a difference in America is by helping us realize our aspirations to justice. We have inherited a fabulous tradition and we mean to leave it stronger.
– Ian Weinstein, Professor of Law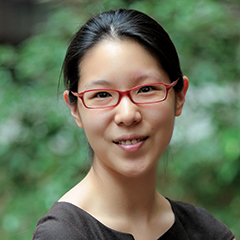 Service is at the heart of being a lawyer. I see lawyering for public service as a public good and critical to our collective effort to build a better community and country.
Choosing to go to Fordham proved one of the best decisions I could have made to advance my career. Fordham helped me achieve my personal goals and ambitions in the area of service in which I wanted to work. During the time I was in law school, there was no prison reform student group. The Public Interest Resource Center worked with me to put the Prisoners' Rights Advocates group together. I obtained my dream job doing prison work because of the tremendous work and effort by PIRC staff and various professors who were so supportive of me at a time when few organizations were hiring prison reform attorneys.
My class was full of people from across the political spectrum motivated by deeply personal or deeply principled reasons to do public service work. As an alumna, I find that there are times when the world seems like a dark place, when doubt overcomes hope. But when I go back to Fordham and speak with students and teachers and alumni, I'm reminded that those pessimistic feelings are fleeting. I take great inspiration that every time I go back to Fordham, it is clear that the School remains steadfastly dedicated to service and justice and contributing to something bigger than itself.
– Caroline Hsu '09, Staff Attorney, The Legal Aid Society, Prisoners' Rights Project 
---
Bringing Fordham Law School to new audiences
As legal and regulatory systems become increasingly complex and interconnected, Fordham Law will offer high-quality degree and non-degree programs to a range of new professional audiences.
A top priority is reaching a larger market for our newly created Master of Studies in Law programs. We also will
explore online learning opportunities and possibly a degree program in an online format. This is an important way to reach busy professionals looking for a quality educational experience that fits their schedule.
We listen to constituencies and thoughtfully address their needs, which led us to develop the Legal English Institute. The semester-long program introduces participants to the U.S. legal system and helps them refine their legal English and practical lawyering skills. It serves as a stand-alone program or a gateway for those wishing to pursue the LL.M. degree.
We saw the need for a program for students and recent graduates who may be thinking about law school. The Pre-Law Institute, having completed its second year, introduces students to basic concepts of our legal system and pedagogy in U.S. law schools.
On the international front, we have long-standing student exchange and double degree programs with a number of law schools around the world. We also design programs in collaboration with international institutions. We host various programs for lawyers and judges coming from Brazil, Italy, and Spain. Our Summer Institute, having completed its 11th year, brings law students and graduates from more than 20 countries.
– Toni Jaeger-Fine, Assistant Dean, International and Non-J.D. Programs
When I was applying to law school, I was looking for a pragmatic approach to learning. I chose Fordham for my LL.M. because of the ethos of the School and the pastoral element of student support. Fordham had a good reputation as a school with a very international view; it wasn't a purely American university that only looked inward.I knew I would stand out professionally, because this School was going to teach me things I had never learned before. Through hosting international events, Fordham offered a different perspective and put me in contact with people I would never have dreamed of being in contact with.In my practice in general, I became more practical and solution-oriented. I also reached a better perspective of problems in a global and comprehensive manner. The LL.M. program helped me learn to work under pressure and be able to handle that pressure.In the new job market, lawyers have to make sure they are professionally valuable by being versatile. Because of new technology and outsourcing, skills and activities that were traditionally carried out by J.D. students can now be allocated to those who don't necessarily have that background.A good lawyer can understand complex concepts and convey them clearly, which is always an invaluable talent or skill. Attorneys have to be more alert to what happens around them and not fear change.
– Adelina Ferrara '97, Executive Director, J.P. Morgan
---
Enhancing the value of a Fordham Law School education
Through classroom and clinical educational experiences, Fordham Law School will prepare lawyers to excel in a number of professional environments.
Fordham Law graduates excel in practice. They are talented and determined, and perform well in many settings
because Fordham has provided them with an exceptional, well-rounded education. The capstone of the Fordham education is its experiential program: Students hone skill sets in a variety of simulation courses, in the broad array of externships that New York and its surroundings environs offer, and in one of Fordham's many in-house clinics. Regarding the latter, I love that Fordham houses a top-flight, nonprofit law firm in Lincoln Square Legal Services, Inc., as well as two NGOs—the Leitner Center for International Law and Justice and the Feerick Center for Social Justice. Students serve low-income clients with immigration, intellectual property, patent, family law, entrepreneurial law, criminal defense, civil, human and consumer rights, tax, securities, social and legislative policy, and community economic and sustainable development issues.
Critically, our clinics offer students access to an elite professional legal environment, regardless of family ties or status. By creating one of the strongest experiential programs, Fordham allows every student to apply the legal reasoning honed in the classroom to real matters, facilitating each student's transition to the profession upon graduation. As a teacher, I find there is nothing like seeing a student's "light bulb" moment—when theory and practice coalesce in context. Those moments happen often here.
– Michael W. Martin '92, Director of Clinical Programs; Clinical Professor of Law 
When O'Melveny & Myers and other employers hire from Fordham Law School, the students come with an implicit seal of approval. The School prepares students for the real world of practicing law, which is different from preparing students to become subject-matter experts. Our clients rely on our attorneys not only to get the correct answers to legal questions but also to provide sound judgment and perspective, skills that Fordham Law nurtures very well.
My firm has benefited tremendously from the Fordham alumni who practice law here. Those alumni possessed strong interpersonal skills and were great teammates, both critical aspects of our job, when they joined us from Fordham.
Many of our Fordham lawyers are committed to pro bono work and some go on to dedicate themselves to public service, which Fordham Law also emphasizes. Fordham lawyers are not only intelligent, but also practical, grounded, likable, egoless, and cooperative in team settings; those are the attributes of successful lawyers.
We also benefit from the network of Fordham alumni who are now friends, clients, and colleagues. I believe we have close to 30 Fordham Law graduates at our firm in partner, counsel, and associate positions. Fordham Law produces a really broad spectrum of talent.
I have been interviewing at Fordham for close to 35 years. In my current role as chair, my schedule is tight, but I make it a point to interview at Fordham almost every year. I think it helps my firm, as we get quality lawyers from Fordham.
– Brad Butwin '85, Chair, O'Melveny & Myers