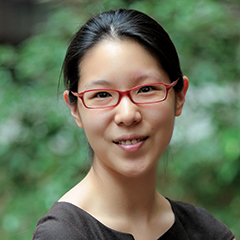 Fordham Law alumna Caroline Hsu '09 co-authored an op-ed for the Daily News about New York state's new prison care package policy.
Maintaining hope is a daily struggle for people behind bars. To fill this void, family members send hope in the form of care packages to their loved ones. These packages include food and other goods, but also deliver the intangible reminder that there's a world outside with people who care for them. Care packages are a lifeline.

Unfortunately, the decisionmakers of New York State's prison system do not see this value — and, at a time when Albany professes to care about the fair workings of our criminal justice system, including the dignity of people behind bars, they have taken a cruel step backward.

Late last year, the New York State Corrections and Community Supervision Department quietly unveiled a pilot program for prison care packages that imposes punitively high human, financial and health costs on people in custody and on their families.

For decades, family members could assemble care packages from items bought at discount stores and large retailers. Now, they are limited to patronizing a handful of vendors selected by the prison system. These vendors enjoy a marketplace monopoly, and with that advantage, unsurprisingly charge high prices and offer very limited variety.

For example, a variety 10-pack of Quaker Instant Oatmeal costs $2.79 on Amazon but $7.29 with Corrections' newest vendor, Music By Mail. Walkenhorst's — another contractor — charges $3.50 for microwavable rice that can be found at any New York City bodega for $1.99.