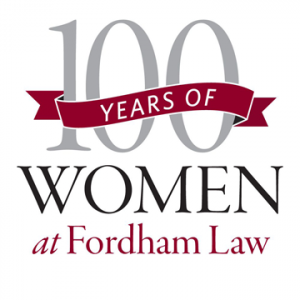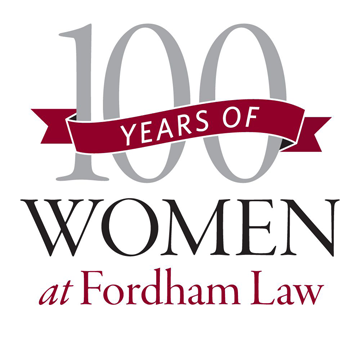 A mere three years into her legal career, Monique Cheng Joe '97 decided to move to California to pursue her dream of becoming an in-house IP lawyer. Although prospects were initially grim, Joe managed to land an interview with ABC Family Worldwide (then Fox Family Worldwide). The interviewer, however, informed Joe that she was too young to assume the responsibilities of the position. Joe respectfully objected, and her persistence paid off; she was hired the next day. Today, with over 20 years of experience, Joe is senior vice president, head of brands and content intellectual property at NBCUniversal Media.
"If I'm moving out here, I'm going to do what I want to do," said Joe of her thought process when she first moved to California, hinting at both the courage and the determination that has led to her current leadership role. Nowadays, Joe oversees an IP team that supports the development of brands and the production of content for all domestic and international company businesses. Such businesses include big names like Universal Pictures, DreamWorks Animation, NBC, Bravo, and Carnival Films.
But before she was an IP law superstar, Joe was a curious student at Fordham Law, where she explored various legal fields and first developed an interest in intellectual property. Through coursework and internships, she learned about trademarks, copyrights, and the like. She was drawn to the level of innovation that each case required.
"You have to analyze each situation, and each situation is different," said Joe, contrasting IP with contracts. "You have to make a legal decision every time you're looking at something new."
Joe was also drawn to in-house law. Over the years, she has learned how in-house differs from outside counsel. Because you work for an organization, you need to be able to balance legal knowledge with a business attitude. Such a job demands more than analytical and comprehensive skills.
"I learned a long time ago that you're not just a lawyer. You're a business partner."
Following her graduation from Fordham Law, Joe worked as an associate at Stairs Dillenbeck Finley & Merle before heading west. After working for Fox Family Worldwide, Joe became an IP counsel with The Walt Disney Company. In 2004, she joined NBCUniversal Media, where she rose to the position of vice president, trademark counsel, a role she maintained until 2015, when she became head of trademarks, business affairs at DreamWorks Animation.
Working at DreamWorks Animation, Joe faced one of her greatest challenges. Because the studio chief's top priority was building the company's intellectual property assets, he frequently issued very time-sensitive demands to her and her team. In one instance, Joe reflected, her boss asked if they could approve and issue an important public release within three hours' time. It was a seemingly impossible task.
"I was able to get the answer back to him in 2 hours," said Joe. "I was proud of always being responsive to him whenever he needed it."
Today, in her senior position at NBCUniversal Media, Joe faces another major challenge: the effective management of a team that had previously been exhausted by too frequent company changes.
"One of the things I stepped into when I came here was a team that felt incredibly demoralized," said Joe. "You're inheriting problems you didn't even know existed. How do you instill morale in a new team? How do you get people to be excited to come to work every day?"
Joe rose to the challenge by making it a priority to reinstate a healthy and productive attitude among her teammates. She chalked up much of her success to effective communication; in other words, she sincerely listens to people instead of simply talking at them.
"Being a genuine leader makes a difference," said Joe. "You need to make sure they know you're there for them. If you're able to garner the respect of the people you're working with, that's the key. That really comes down to communication."
When it comes to communication, Joe had wise words not only for her legal team but also for Fordham Law students.
"There are going to be many obstacles in your way and people are going to try to push you down," said Joe. "Don't let anybody stand in your way. You are your own best champion. Believe in yourself and you can move mountains."
During the 2018–2019 school year, Fordham Law School is celebrating 100 Years of Women.