Please join us in welcoming the newest members of the Stein Scholars Program. Twenty-two 1Ls have joined the program as members of the Class of 2021 (Day Division) and Class of 2022 (Evening Division).
Julia Bonnell earned her M.A. in sociology and gender studies, and focused her research on incarcerated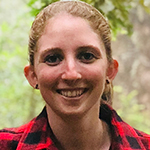 women's experiences with mental and general health resources within prison. She used these skills in her role at a healthcare nonprofit, which provided a strong foundation in legal questions concerning medical research and development. She looks forward to a career in health law, with a specific focus on racial and gender justice concerning access to care and protection of personal data.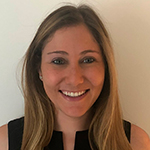 Mia Brill recently graduated from Columbia University's School of International and Public Affairs with a Master of Public Administration, where she concentrated in human rights and gender policy. She has previously worked for American Jewish World Service, an international human rights nonprofit based in New York City, and she has interned with the New York Legal Assistance Group's family law unit. She graduated magna cum laude from the University of Pennsylvania. Mia hopes to use her legal education at Fordham to focus on gender equality and women's rights law, including on domestic violence law and reproductive rights.
As the daughter of two military veterans, Taylor Carter has a passion for assisting veterans and active duty
personnel. During her senior year of college, Taylor interned with the Department of Labor Veterans' Employment and Training Services, where she played a direct role on senior investigation cases. With a law degree, Taylor hopes to work with individuals that are underserved and underrepresented.
After graduating from Johns Hopkins University in 2014, Jennifer Ferentz worked in social science research, case management, informal education, and as a paralegal. Jennifer is interested in issues related to criminal justice, and hopes to pursue opportunities to work with people adversely affected by the criminal justice system both in law school and beyond.
Luna Garzón-Montano has spent the past four years working at public defender offices; first as a client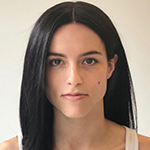 advocate at Center for Appellate Litigation, and most recently as a paralegal on capital appeals with the Federal Capital Appellate Resource Counsel Project at Federal Defenders of New York.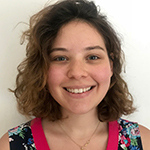 Before law school, Madeline Halimi worked as a paralegal case-handler in the law reform unit at The Legal Aid Society of NYC where she assisted clients with public benefits- and housing-related matters. As a Stein Scholar, Madeline is looking forward to working with peers and faculty to explore possible solutions to the affordable housing crisis and the many issues low-income individuals face as a result of housing instability.
Suzanne Herman realized her passion for public sector work after leaving her job in journalism to organize for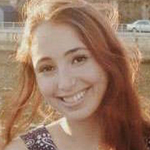 the Hillary for America team. For the last two years she has been a tenant support specialist for New York City's public engagement unit, advocating on behalf of New York's most vulnerable populations. At Fordham she hopes to learn about new and innovative ways to fight for those who need it.
After graduating from Hunter College, Christina John spent a year working with AmeriCorps as a communications and advancement specialist at Beat the Streets Wrestling. She has also completed internships at the New York State Division of Human Rights and PEN America's Prison Writing Program. While Christina's experiences have inspired her to pursue juvenile justice, she is interested in further educating herself on the connected legal issues of community economic development, housing, employment, unions, and prisoner rights. As a daughter of immigrants and a Queens native, Christina believes that every child deserves to grow up in a supportive and healthy community.
Darius D. Johnson is a recent first-generation college graduate of Morehouse College from Mobile, Alabama.
His many experiences in serving the public—such as student teaching, mentoring, and engaging in international cultural exchanges and programs— have propelled him toward public interest legal careers concerning the criminal justice system and international human and civil rights law. As a Stein Scholar and law student, Darius urges himself to make positive, recognizable differences in people's lives, while combining his passions for learning and teaching from others on how to best achieve a more equitable, fair, and just society.
Cydney Kemp Neal graduated as a double major from SUNY Albany in 2016 with a degree in both history and political science. Since graduation, he has spent the last two years working in the private sector as a logistics analyst and communications liaison to a dozen international warehouses. Cydney now has a strong desire to get more involved in the public interest with a goal of pushing and educating on progressive policy goals. Cydney is very grateful and excited to be welcomed into the new incoming 1L class as well as the Stein Scholars Program where he will work with other like-minded individuals with experience in public work and political activism.
Hema Lochan has always been drawn to giving voice to communities that lack representation in society. She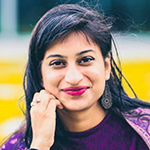 majored in anthropology at Princeton University, where she learned to question common stereotypes that can feed societal inequalities/injustices. She also took part in Penn Law's 2017 Global Human Rights Seminar, where she reflected on how to be a critical and humane lawyer. In the years following graduation, Hema has focused on education. She hopes to combine her interests in both education and law and is delighted and honored to be a Stein Scholar.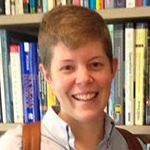 Since moving to New York in 2016, Faith Meixell has worked for New York City in a tax incentive program for affordable housing development, and has done volunteer work in parole/reentry issues and tax preparation. Before that, she spent three and a half years as a journalist at New Hampshire Public Radio where she covered public affairs issues ranging from voter rights to agricultural policy. She's interested in housing and tenant law, criminal law, and community economic development.
Charlie Metzger comes to Fordham Law from the labor movement, where he spent several years as a union
organizer for the NY/NJ Hotel and Motel Workers' Union (the Hotel Trades Council, AFL-CIO). Before that, Charlie taught Middle School History in Newark, New Jersey, and worked as an organizer on President Obama's re-election campaign. He lives in Jersey City, where he serves on the board of an interfaith nonprofit called Family Promise of Hudson County.
A native New Yorker from Manhattan's Chinatown, Olympia Moy is passionate about fostering more equitable and vibrant neighborhoods in NYC and beyond. With her experience in policy, small business, and grassroots organizing in LGBTQ Asian communities, Olympia seeks to focus on Community Economic Development law. She holds a master's in environmental health sciences from Johns Hopkins School of Public Health and an A.B. in ecology and evolutionary biology from Princeton.
Linette Muñoz graduated from Fordham University in 2016 with bachelor degrees in psychology and
humanitarian affairs. While a student, Linette worked with multiple organizations, such as the International Rescue Committee and Atlas: DIY, to provide support for immigrants and refugees in the NYC area. She continued her work with and advocate for the well-being of immigrant communities while working as a social worker in the Bronx after graduating. As a Stein Scholar, Linette is excited to explore the legal solutions to real world problems impacting marginalized communities.
Jacqueline Prosky recently graduated from the University of Michigan, where she developed a passion for philosophy and for the sociology of criminal justice. Through her work as a Juvenile Justice Policy Intern at the Children's Defense Fund and as an intern investigator at the Public Defender Service for the District of Columbia, Jacqueline developed a strong interest in Public Interest Criminal Defense and Prisoners' Rights. Jacqueline is eager to pursue advocacy in these areas throughout law school and beyond.
Chaz Rotenberg graduated from the University of Michigan in 2015, where he studied economics and
organizational studies. Since then, he has worked to address poverty and inequality in education, housing, and employment in the city where he grew up, Washington, DC, through public policy, local government, and most recently, a city council campaign. Over the past three years, he has also dedicated his time to mentoring and tutoring DC public high school students to promote college success. Chaz looks forward to building a community of advocates and pursuing his passion for education and juvenile justice.
Mohamed Sidibay's story is one of resilience. He was born in Sierra Leone, and at age 5, he witnessed his entire family being murdered and was forced to become a child soldier. At the age of 10, he became homeless; he could neither read nor write. Now, at 25 years old, Mohamed has emerged as a leader in the human rights field. Most recently, he joined the Global Partnership for Education Youth Advocacy Group, where, in his capacity as a global youth ambassador, he helped propel the effort to secure 10 million signatures as part of the Up for School Campaign, calling on world leaders during the United Nations General Assembly to deliver on their promises of quality inclusive education for all. Mohamed hopes to continue his advocacy on behalf of children who are being deprived of their rights to quality and inclusive education.
Tara Singh joins Fordham Law as an evening student. Before law school, she worked as a community health
organizer in the Bronx. She currently manages neighborhood based initiatives to co-produce community safety and wellness out of the NYC Mayor's Office of Criminal Justice. She is excited to explore the many areas of law and policy that impact underserved communities.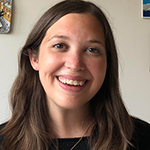 Nora Stephens worked at a civil rights impact litigation nonprofit, a city agency that investigates police misconduct, and most recently, in the NYC Mayor's office. For the past two years, she also co-taught a course for men incarcerated in federal jail, teaching weekly and speaking at students' sentencing hearings. These experiences have led her to plan to pursue criminal public defense and prisoners' rights-focused advocacy and policy work.
As an undergrad at Washington University in St. Louis, Saniya Suri became interested in understanding health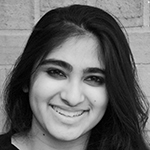 law and policy, and developing solutions to ensure universal access to healthcare. Since then, she has worked with various policy organizations in Washington D.C. and this past year worked with a medical malpractice law firm to gain a deeper understanding of health law. Through this and her passion for social justice, Saniya is excited to get involved with peers and faculty to facilitate solutions to create access to equitable and fair health coverage for all.
Zulkifl Zargar was born in Kashmir and moved to New York when he was 7. After graduating from Washington University in St. Louis in 2015 with a concentration in biochemistry, he worked for several years at the New York Attorney General's office in a special prosecution unit tasked with investigating unarmed civilian deaths at the hands of police. He spent the summer before law school backpacking and reading up on his interests, which include public misconduct and corruption, civil rights, and antitrust.