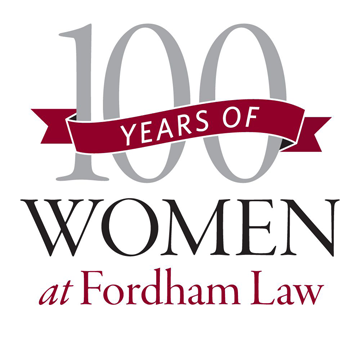 For Aviva Will '95, promoting opportunities for women lawyers to take risks that are generally only afforded their male counterparts is both a moral and business imperative. Now, in her capacity as international finance firm Burford Capital's senior managing director, Will is leading global efforts to close the gender gap in law by spearheading The Equity Project, a $50 million pool of capital earmarked to fund women-led litigation matters.
Law firms have for decades created initiatives to "bridge what seems like an intractable gap" regarding gender parity, Will said. Yet these well-meaning strategies have largely failed to encourage women in firms with predominantly male partnerships to ask their firm's contingency committees to take on risks. The reason: A pervasive feeling that one lost case could exhaust the lawyer's leverage with the committee.
"What sets the Equity Project apart from those other initiatives is that it is the first, to my knowledge, where someone has made a concrete commitment of capital to close that gap," Will explained. "We're putting our money where our mouth is."
Burford's initiative comes after its own data showed that under 10 percent of the financing requests it received over the past decade were women-led litigation matters. The Equity Project's earmark will not only benefit women lawyers, who make up just 19 percent of equity partners at major U.S. firms, but also firms and investors themselves. Companies with more gender diversity on their executive teams outperform on profitability and value creation, Will noted when her firm announced the initiative.
Will is scheduled to discuss The Equity Project during a Law.com webcast on Wednesday at 2 p.m. EST. She will be joined by Megan E. Jones, partner at Hausfeld and founder of Women Antitrust Plaintiffs' Attorneys, in discussing an overview of the gender gap in law, eligibility for Equity Project's capital, and how that capital can benefit women lawyers and their firms.
Notably, Burford's capital provides women lawyers a new route to the contingency committee. Now they can approach the committee knowing Burford has reviewed the case and agreed to provide it financial backing. This incentivizes women to go before the committee and also provides the law firm incentive to say yes, because it's not taking all the risk, Will said.
As an example, Will highlighted a phone conversation she had with a woman partner at a large law firm one week after The Equity Project launched. The partner received a case assignment after her firm learned of The Equity Project's capital, indicating that Burford's initiative is already working even before Burford considers whether to fund the case.
"When you think about how to accelerate change, that is concrete real change right there," Will said, noting that each step that elevates women's earning potential within the firm, and thus increases the likelihood that those women will sit on decision-making committees, is a positive step forward. "If The Equity Project is successful, there will be more women chairing litigations and sitting on important committees, like the executive committee, at law firms," she added.
Will's career started in a traditional Big Law role as a junior associate at Cravath Swaine & Moore. The risk she carried as a young lawyer involved "simply speaking up and raising my hand" to argue motions and take depositions. Will's big career "risk" came later in 2010 when she left Time Warner, where she was senior litigation manager and assistant general counsel, to join Burford just two months after it initially raised capital. Burford's subsequent success over the past decade makes the decision look shrewd in hindsight. Even so, Will hesitates to call herself a risk taker, so much as one who trusts her instincts.
Before she started at Cravath, Will studied law at Fordham through a variety of classes, clinics, and an internship with the U.S. Attorney's Office. She also served as writing and research editor of the Fordham Law Review. After graduating, Will clerked for the Hon. Stewart G. Pollack on the New Jersey Supreme Court. Her prior experience in a courtroom while at Fordham and later as a judicial clerk granted her a significant advantage over many of her fellow associates who had minimal, if any, such experience, she said.
In addition, Will praised the foundation in ethical lawyering she received at Fordham as part of the inaugural class of Stein Scholars. The various programs and lectures she attended as an aspiring lawyer cemented the importance of a career "in the service of others."
"Fordham really instills in its students the obligation a lawyer has to do right by their community, and that is a lesson I've taken with me throughout my career," Will said.