You'll find the people of Fordham Law School everywhere you go, from New York City to cities around the country and countries around the world.
Our graduates hit the streets running, joining an ever-growing alliance of doers and thinkers, organizers and inspirers, justice-makers and jury-swayers, movers and shakers. We're at the front of courtrooms and classrooms. Deep inside the ranks of law firms of every size and specialty. We're transacting big business. Defending the underdog. Addressing cutting-edge theoretical issues. Solving real-life legal problems. Creating leaders. Making the world a better place. In short, we're doing everything possible to connect Fordham Law graduates to the people, places, ideas, and career opportunities that matter most.
We call it The Network Effect.
---
#9
in alumni employed at AmLaw100 and AmLaw200 firms (ahead of Stanford, University of Chicago and Yale)
Before I joined Debevoise, I had the fantastic opportunity of clerking for fellow Fordham Law alumna Judge Loretta Preska. I'll never forget the experience and how it has helped shape me as the lawyer I am today. In Judge Preska's chambers, I honed my strategic thinking and analytical skills, and I will forever be in her debt for propelling me forward. That's what the Law School community does so well: acts as an engine to keep up the momentum. We're all helping each other move forward, and that's a great feeling.
– Maura K. Monaghan '96
Debevoise & Plimpton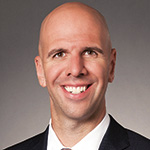 In my years of private practice at two different large law firms, I have consistently sensed that satisfaction with the skills and work ethic of students from Fordham Law has been held in the highest regard. Fordham students are intelligent and understand what it takes to play a key role in sophisticated matters. We alumni, as partners and leaders of firms, have a keen understanding of this reality and dedicate ourselves to providing many opportunities, through recruiting, outreach, and responsiveness, to current Fordham students as well as mentoring those we have been lucky enough to attract throughout the years. Having a degree from Fordham Law binds us together throughout all levels of seniority. I am proud to be part of it.
– Noah Heller '00
Katten Muchin Rosenman LLP
---
#6
in alumni serving in corporate counsel offices (ahead of Yale, Penn, GW and Stanford)
Success truly does have many fathers. When I consider the 16-plus years I have been with LVMH, I am grateful for the many people who helped me along the way: the faculty and staff at Fordham and the mentors and sponsors I met throughout my career all played a critical role. Indeed, my transition to LVMH only came about because of a Fordham connection; Eric Gilioli '83 heard about the open position and recommended me to the headhunter. Today, thanks to Professor Susan Scafidi and the Fashion Law Institute, Fordham Law has provided me, and many of my competitors, with excellent interns.
– Louise Firestone '85
LVMH Moet Hennessy Louis Vuitton Inc.
The Fordham Law community has been incredibly valuable and supportive throughout my legal career. Fordham alumni have held senior roles for the international law firm I first worked for and also at PepsiCo, where I currently serve as senior vice president, chief counsel. In fact, the general counsel who recruited me at PepsiCo was a Fordham Law grad. There is a clear connection among alumni and a clear recognition among firms and companies that Fordham's practical legal training prepares students very well for the rigors of the legal profession. The Fordham Law community is one that creates opportunity and supports its alumni.
– Marjorie De La Cruz '98
PepsiCo, Inc.
---
#1
(tied)
 in alumni attorneys at the Manhattan District Attorney's Office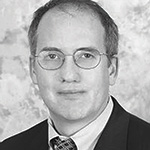 The responsibilities of an assistant district attorney in the DA's office are varied: reviewing facts; bringing charges; interviewing police officers, witnesses, and victims; visiting crime scenes; preparing evidence; negotiating plea agreements; and of course, going to trial on behalf of the People of the State of New York. A strong support system can help any assistant avoid becoming overwhelmed. Fortunately, Fordham Law has a robust network of alumni working in the DA's office. We learn from and mentor each other, share in struggles and triumphs, and work together to do right as public servants. If a Fordham Law education is service-oriented, the Fordham lawyers in the DA's office are team-oriented.
– Christopher Conroy '96
The New York County District Attorney's Office
---
11
graduates received prestigious public interest fellowships in 2014-2015
My interest in public interest law—specifically, in voting rights—was given a tremendous boost at Fordham. There are so many people in our society who need access to legal services and who are facing injustice, and there are so many members of the Fordham Law community who want to help. As I carve out my own career path in public service, I am mindful that I have a network of individuals who are rooting for me every step of the way.
– Kwame Akosah '15
The Brennan Center for Justice